NEW > TILTED AXES 2018 < HERE

===============================

DEC 21, 2011
New York City
TILTED AXES
music for mobile electric guitars

Click HERE for the NY Times Review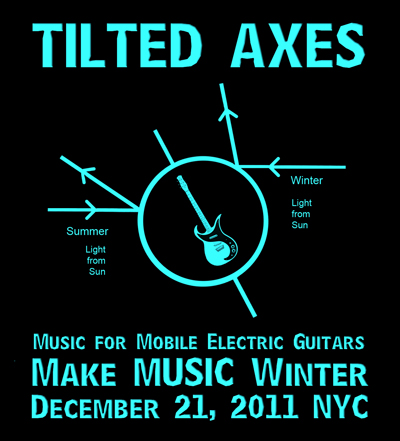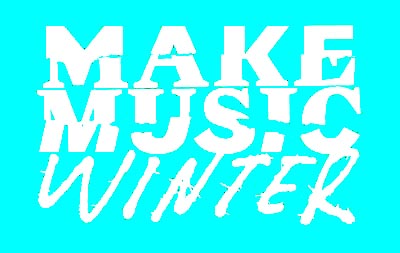 nEWS
22 DEC 11

TILTED AXES: Music for Mobile Electric Guitars - Photo Set on Flickr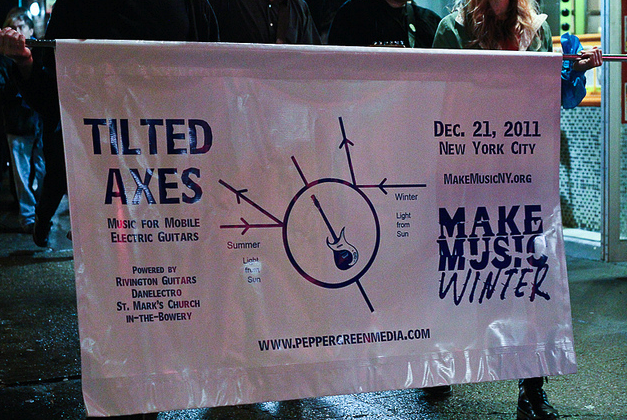 See the pics HERE


For the 1st annual Make Music Winter (info at bottom), notorious composer and producer Patrick Grant creates and leads a "precession" of over a dozen electric guitarists playing through Danelectro Honeytone mini-amps through the East Village, around Union Square, and back.

We are very happy to have NYC's Rivington Guitars as a sponsor and the starting point for the precession and St. Mark's Church-in-the-Bowery as another sponsor and as our final destination.

The public is invited to march along and bring light hand percussion to join in if they wish.

The result will be a moving, polyphonic sound cloud layered in compelling, electric rhythms all in honor of this season's axial tilt.

The precession will begin at 6:30 PM at Rivington Guitars, 73 East 4th Street, between 2nd Ave. & Bowery
and will end at 7:30 PM at St. Mark's Church-in-the-Bowery, 131 E 10th Street, NW corner of 2nd Ave.

See map below

========================================

TILTED AXES - Core Ensemble

Patrick Grant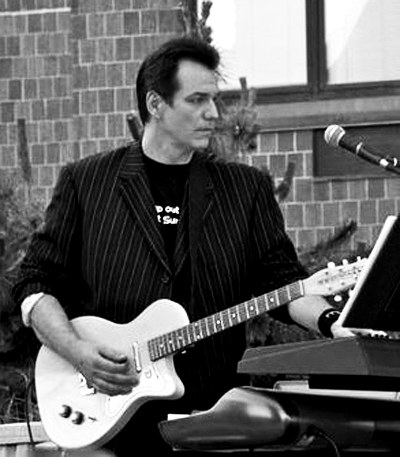 photo credit: Susan Clayre

Patrick Grant is a composer/performer/producer who has been creating and producing music in a variety of media in NYC and internationally for over 25 years. His theatrical scores have been performed extensively throughout Europe and Brazil and his concert music has been performed at the MATA Festival, Composers Concordance, Bang on a Can Marathon, etc. He has created scores for theatrical visionaries Robert Wilson, Gerald Thomas, and The Living Theatre, music for feature documentaries, music for modern dance, and gives music tech seminars at the NYU Film School. More on his blog The MMiXdown and at www.peppergreenmedia.com


Cristian Amigo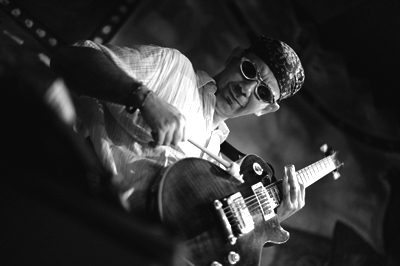 Cristian Amigo is a composer-improviser who explores connections between art music (classical and jazz) and popular music. Known as an acoustic and electric guitarist with an improvising bent, Amigo writes and performs American roots music, chamber music, opera, theatre and film music, fierce riffs, and songs. Amigo's work has been supported by foundations and public agencies including the John Simon Guggenheim Memorial Foundation, the National Endowment for the Arts, and Meet the Composer. Cristian has a Ph.D. in Ethnomusicology from UCLA and plays a Gibson ES-175 with the GOTHAM ROOTS ORCHESTRA! cristianamigo.wordpress.com


Angela Babin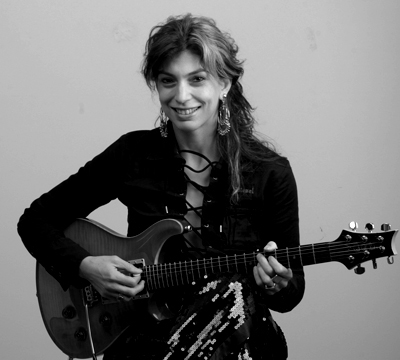 Angela Babin started playing out at 14-years-old for block parties and high school dances. She entered into the NYC Downtown Music scene with  Off Beach in 1979, and co-founded the instrumental band The Ordinaires in 1980.  With the Ordinaires she performed extensively, touring the US, Europe, and Canada in a variety of clubdates and festivals, at venues ranging from CBGBs to the Berlin Jazz Festival.  Babin has played in many bands, in styles including punk, acid-jazz, world music and R&B. She has released recordings with The Ordinaires, Homer Erotic and AlphaCat amongst others.  Gotham Roots Orchestra is her current fave!


Alexander Baxter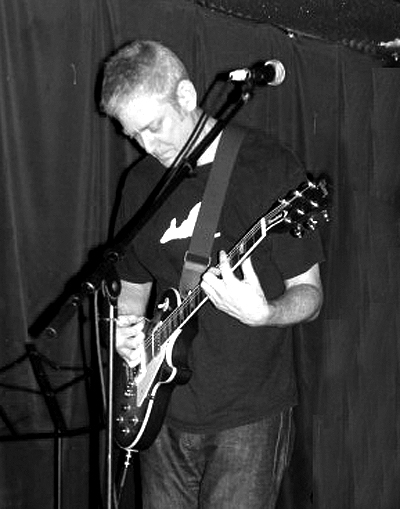 Alexander Baxter was born in Detroit, Michigan and has been playing electric guitar since age 12, when he bought his first Teisco del Rey from Chuck Holzman. Not succeeding as a teenage rock god, he put it aside to pursue a career in academic medicine and now teaches emergency radiology at Bellevue and NYU Hospitals. He returned to music with enthusiasm (if not ability) five years ago and now practices regularly. He has performed with Robert Fripp's Orchestra of Crafty Guitarists and is a member of the New York Guitar Circle.


Dan Cooper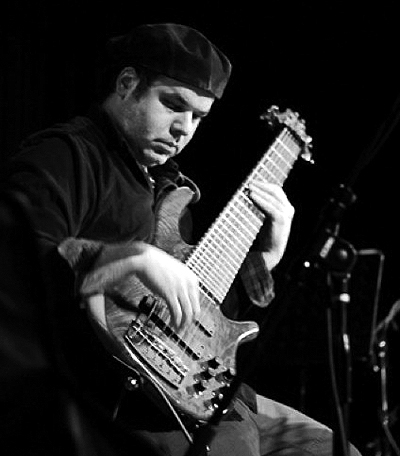 photo credit: Jocelyn Gonzales

Dan Cooper was born and raised in Manhattan, and educated at Horace Mann, Columbia, NEC, and Princeton. As a composer: Aaron Copland fellowship at Tanglewood, plus awards, commissions, residencies, recordings, and premieres from Albany Symphony, Albany Records, ASCAP, Artists International, Cary Trust, ESYO, Engine27, Fontainebleau, Imani Winds, Meet The Composer, NARAS, NYNME, NYYS, and Sweet Plantain, among others. As a multi-instrumentalist: performances at Royal Albert Hall, Sydney Opera House, Town Hall, Berlin Philharmonic Hall, Bunkamura Orchard Hall, Chicago Theater, Davies Hall, Massey Hall, The Blue Note, CBGB's, LPR, and Joe's Pub, among others. Dan is a music professor at SUNY-FIT. www.music.princeton.edu/~danc/


Glenn Cornett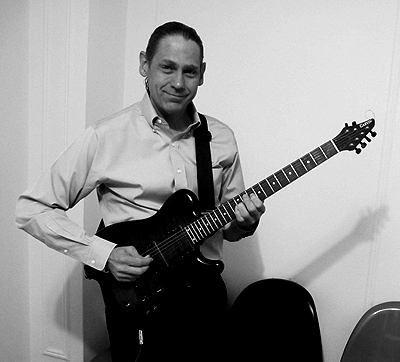 Glenn Cornett runs the New Spectrum Foundation, which supports innovative music. He is a composer/performer, playing guitar, keyboards, electronics, Max/MSP, etc.
"Day job": He runs Pastorus, a biotechnology company focused on autism and schizophrenia. Previous positions have been at McKinsey, Eli Lilly and Navitas Pharma. He has an MD with Distinction in Research from the University of Michigan and a PhD in neuroscience from UCLA, where his dissertation was on human deep-brain responses to musical stimuli. He has a black belt in karate and has run six marathons, including Berlin in September 2011. He lives in NYC and Northern California.


Nick Didkovsky



photo credit: Lutz Diehl

Nick Didkovsky is a guitarist, composer, and music software programmer. In 1983, he founded the rock band Doctor Nerve. In 1997 he developed the computer music language JMSL which he continues to develop and use today www.algomusic.com. His Punos Music record label releases his more extreme projects www.punosmusic.com. He has composed new music for Bang On A Can All-Stars, Meridian Arts Ensemble, Fred Frith Guitar Quartet, loadbang, ETHEL, ARTE Quartett, and others. His compositions and guitar work appear on over 50 records.  His Black Sabbath guitar lessons on YouTube are enjoyed by metal fans all over the world. More at: www.doctornerve.org


Toby Driver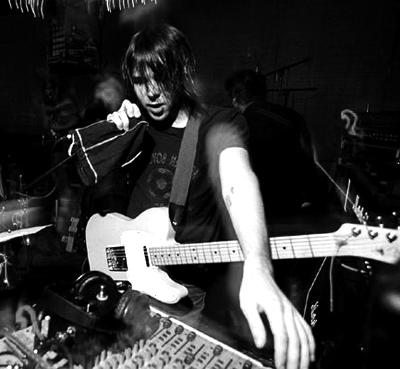 Toby Driver is a composer, bandleader, and multi-instrumentalist based in Brooklyn, NY, who spends most of his time as the frontman of the unique avant-rock band, Kayo Dot, and the dark electroacoustic chamber group, Tartar Lamb. He studied composition with the venerable and legendary jazz musician, Yusef Lateef, and later lived in Boston for many years, finally moving to New York in 2007. He has released twelve full-length albums and various singles of his own compositions on cult and prestigious indie labels alike, has appeared as a guest on several other recordings, and regularly tours internationally with his various ensembles, including as the bassist of guitar-genius Trey Spruance's Secret Chiefs 3. More info at: www.kayodot.net/toby


Kurt Gottschalk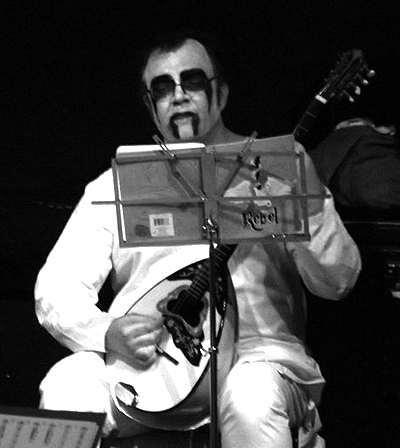 Kurt Gottschalk's writings about music have appeared in Time Out, the Village Voice, Wire, the NYC Jazz Record, the Brooklyn Rail and publications in France, Ireland, Portugal and Russia. He hosts the Miniature Minotaurs show on WFMU and plays in the bands Rahrahree! and Ecstasy Mule. This year he published "Little Apples," his first book of fiction. When he was in the 8th grade he quit piano lessons and got an unplayable Japanese-made Tempo strat copy. He's gotten a little better at playing over the years. www.spearmintmusic.blogspot.com


Randolph A. Hudson III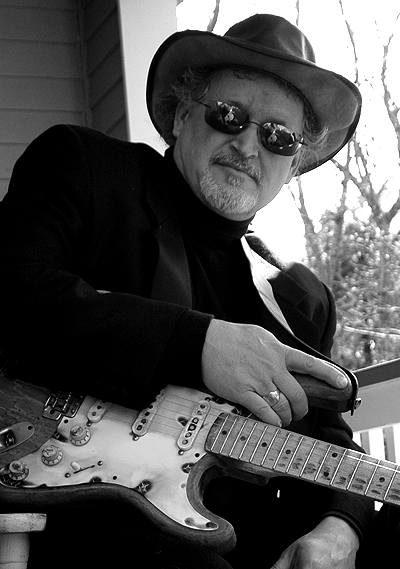 photo: Nik Wilson

Randolph A. Hudson III is a composer, electric guitarist/Ebowist, and technologist born 1957 in Brooklyn NY. In the late 70's/Late 80's an active member of Downtown NYC scene with John Zorn, Kramer, Ann Magnuson, Ralph Carney, Daved Hild, Coby Batty, many others. Co-written, recorded, performed with members of Gong, The Waitresses, The Fugs, Psychedelic Furs, Captain Howdy. Recording, touring member of Bongwater with Magnuson/Kramer. Co-Founded "Bowing" with Martha Mooke . Co-Founded EBQ: The Electronic Bow Quartet. Currently performs with Klyph Black-Tali "Icepack" Jackson, and The Complete Unknowns. In 2010, founded the 2D/3D department of DuArt Film and Video. www.rah3.com


Taylor Levine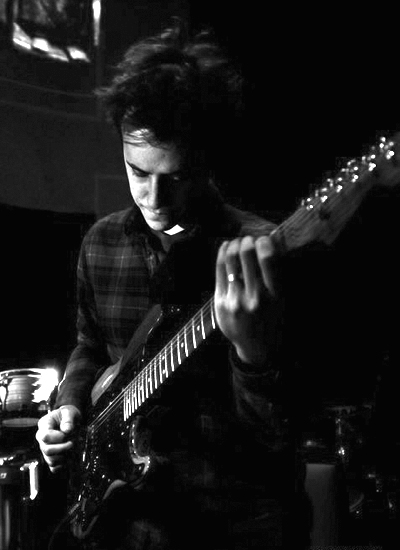 photot: Jill Steinberg

Taylor Levine is a guitarist in the NYC area. He is a co-director of Dither, an electric guitar quartet. He has worked with Signal Ensemble, Kronos Quartet, Band on a Can All-Stars, Tyondai Braxton, Ethel, Eighth Blackbird, Blarvuster, Newband, Meredith Monk, Steve Reich, Theo Bleckmann, New York City Opera, American Opera Projects, New World Symphony, BBC Orchestra, Wordless Music Orchestra, and Ridge Theater. Taylor also pursues an active role as an educator. He is currently on faculty at Princeton University for this fall semester. He studied at The Manhattan School of Music and The Amsterdam Conservatory. Taylor currently resides in Brooklyn.


Joshua Lopes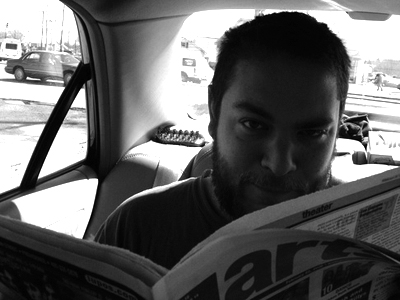 Based in New Jersey, Joshua Lopes is establishing himself as an educator, guitarist, composer, and darn swell guy.  Joshua is known as Mr. Lopes at the Ivy Hill School in Newark, where he teaches instrumental music. Joshua plays in the Dither guitar quartet, where he has shared the stage with such luminaries of guitar weirdness as Elliott Sharp, Nick Didkovsky, Marc Ribot and Mark Stewart, as well as those of non-guitar weirdness like Ches Smith, Corey Dargel and Molly Thompson. Joshua has also played with Nick Didkovsky's Häßliche Luftmasken, the Antisocial Music Consortium and Michael Sperone's Tintinnabulation. www.joshualopes.com


James Moore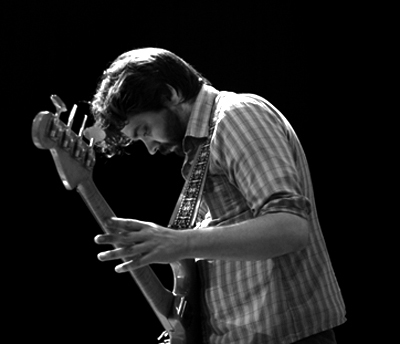 photo: Isabelle Selby

James Moore is a versatile guitarist with multiple musical personalities.  James has performed across the country and abroad as a soloist and chamber musician, and is a founding member of the electric guitar quartet Dither. Recent projects include the European tour of Neutral Hero, a music theater piece by playwright Richard Maxwell, and a residency at Princeton University to develop a new dance piece with choreographer Susan Marshall and composer David Lang. James grew up in the San Francisco Bay Area, received degrees in guitar performance from UC-Santa Cruz and the Yale School of Music, and currently lives in Brooklyn. www.jamesmooreguitar.com


Gene Pritsker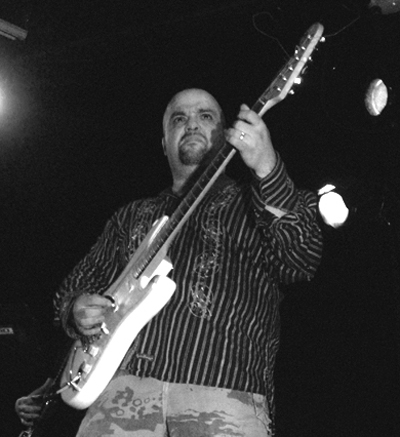 Composer/guitarist/rapper Gene Pritsker has written over four hundred compositions, including chamber operas, orchestral and chamber works, electro-acoustic music, songs for hip-hop and rock ensembles, etc. All his compositions employ an eclectic spectrum of styles and are influenced by his studies of various musical cultures. Gene's music has been performed all over the world at various festivals and by many ensembles and performers. He has worked closely with Joe Zawinul and has orchestrated major Hollywood movies. In 2012 His piano concerto Reinventinos will be released on Sony Records and his chamber opera William James' Varieties of Religious Experiences will be released on Composer Concordance Records. www.genepritsker.com


Larry Simon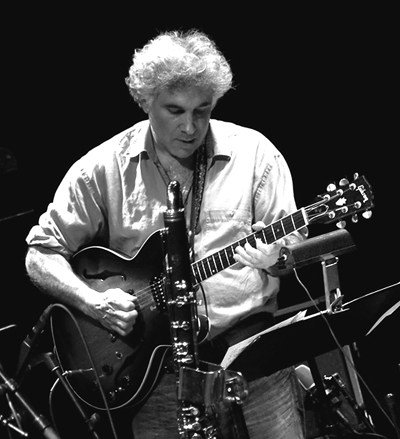 Larry Simon, guitarist and composer, from Brooklyn, NY has recorded and performed with many of today's leading composers, jazz and blues artists including John Zorn, LaMonte Young, Rhys Chatham, David Sanborn, Big Jay McNeely, Lester Bowie, Rosco Gordon, George Coleman, Julius Hemphill, The Skatellites, David Amram, Ed Sanders, Leon Thomas, Eric Mingus and many others.  As a composer he has written extensively for dance, film, and theatre. Simon also founded "Jazzmouth, The Seacoast poetry and Jazz Festival," of which he is the Artistic Director and producer. Simon's most recent recording is "Old School Jams and Drones."


Geremy Schulick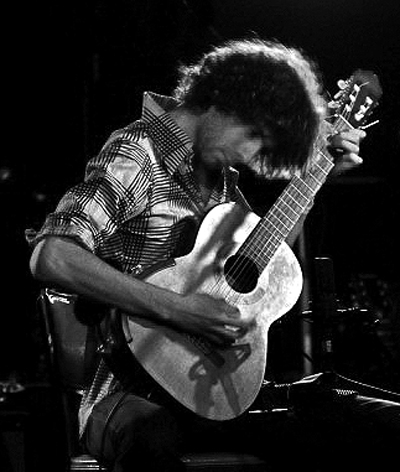 photo: Jennifer Cabral

Guitarist/composer Geremy Schulick earned his master's from Yale in 2005, where he studied with Benjamin Verdery and was awarded with the Eliot Fisk Prize. Since moving to Brooklyn thereafter, Geremy has performed mostly with his indie/classical band Threefifty Duo, highlights including The 92nd Street Y, The NY Guitar Festival, SXSW, CME's Autumn UK Tour, and Sarajevo's Dom Armije. Geremy also collaborates with the audiovisual artist Jennifer Stock, with whom he has performed at The Berkshire Fringe, Roulette, and The Tank. He's also performed with the electric guitar quartet Dither at The Bang On a Can Marathon and Issue Project Room. www.threefiftyduo.com


========================================

TILTED AXES is powered by: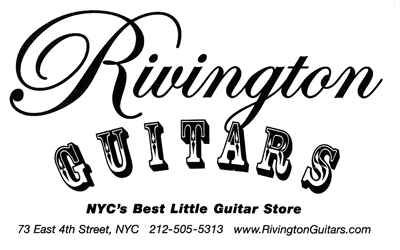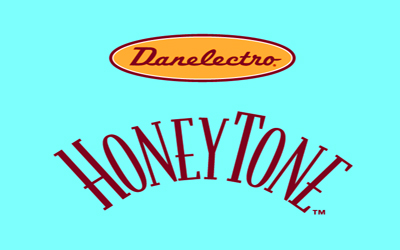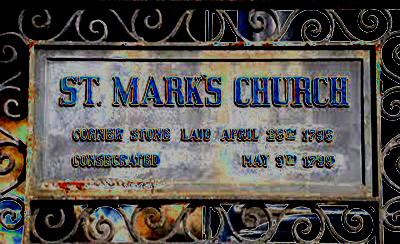 ========================================

TILTED AXES - Precession Route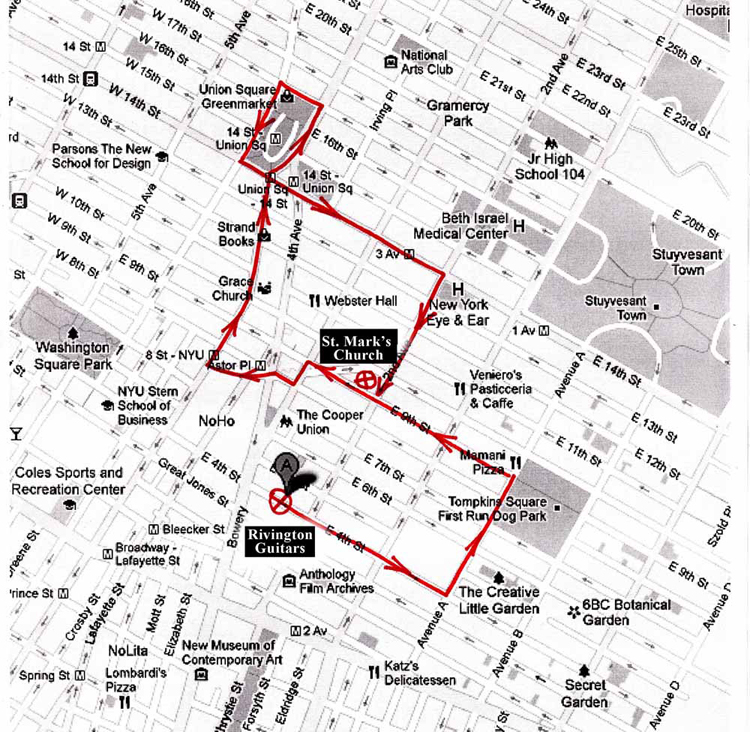 about MAKE MUSIC WINTER

Phil Kline's Unsilent Night has been a holiday tradition in New York City for the last nineteen years.  About a week before Christmas, people gather at Washington Square Park, armed with boomboxes. Each box has one of the four tracks to Kline's lovely electronic piece. At the composer's call of "Play," the music starts, and everyone sets off on a casual parade to Tompkins Square Park. Last year, 1,200 people took part, carrying boomboxes or just listening, and the parade itself has spread, as of 2010, to eighteen cities across the country and another six around the world.
This year, inspired by Unsilent Night, we're creating Make Music Winter, a new event with thirty simultaneous, participatory musical parades throughout New York City on December 21, the winter solstice. Some parades will feature boomboxes, others percussionists, singers, kazoos, cellphones – essentially any instrument that can be played while walking along frigid streets.  Each parade will feature its own distinctive music, composed or curated by different artists, and will be produced by its own presenting partner, all overseen by Make Music New York.
More info at www.mmny.org




www.peppergreenmedia.com